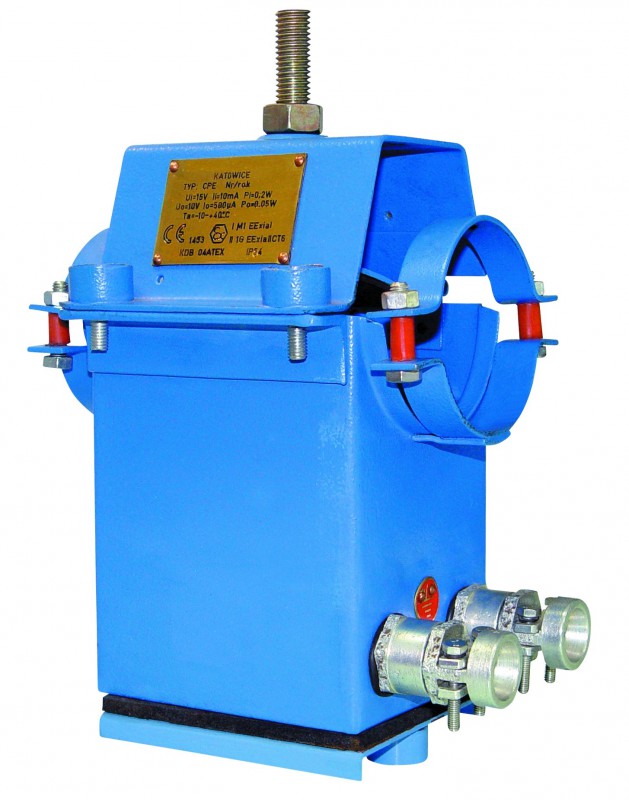 APPLICATION
CPE current sensor is used in automation systems of cutter loaders and conveyors used in underground coal mines. Its an intrinsically safe apparatus.

CPE current sensors may work as:
Bistable current sensor of set value current (may work as a WORK-STOP indicator in AC powered devices), can cooperate with NK transmitter of TK-CT T- 32 transmission system or NKTm-u in FOD-900 transmission system
Analogue AC value gauge, possible cooperation with AT2 module of VAL operator's system
The advantage of CPE sensor is the direct installation on power lines without needing to cut them. It results from the sensors principle of operation, which measures the magnetic field around the power lines conductors that supply engines of machines.