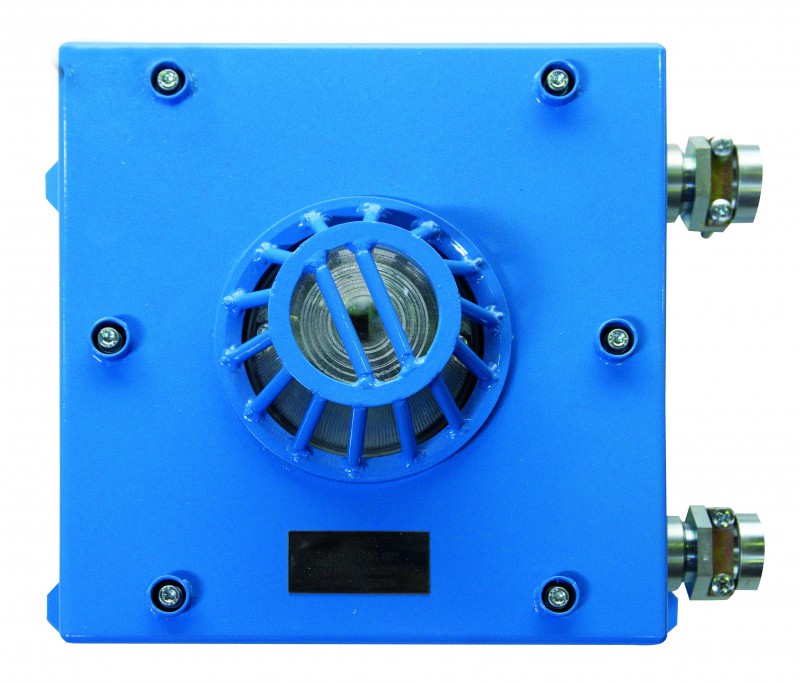 APPLICATION
Intrinsically safe warning signalers (powered from non-intrinsically safe voltage source) are used in control and signaling circuits of mining machinery. Device is used to generate optical and acoustical alarm, warning and informational signals.
Signalers meet the requirements of the European Directive 2014/34/UE (ATEX) for equipment in group I, category M2, and can be used in methane and coal dust explosion hazardous areas of underground mines.
VERSIONS
Signalers are produced in versions:
ISO-A/N – signaler version generates acoustic signals only
ISO-SA/N – signaler version generates both acoustic and optical signals
Choice of generated signal is made with a switch type "DipSwitch". Signals are triggered by contact inputs. The signaler is equipped with relay output (intrinsically safe), allowing to control other equipment.