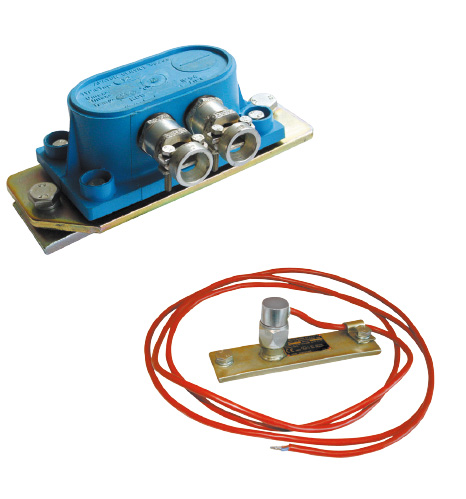 The CTm-12, CTm-32, CTm13 and CTsp detectors are intended to control the temperature of the structure elements of band conveyors, i.e. of:
side plates of conveyor (CTm-12, CTm-13),
driving drum bearings (CTm-32, CTsp)
The CTm-13 has a metal housing with two cable inlets, the CTm-12 and CTm-32 detectors have plastic housings, also with two cable inlets, while the CTsp detector is built without a housing - it has an external cable. Detectors meet the requirements of the European Directive 2014/34/UE (ATEX) for equipment in group I, category M1.